Hamil week 11 ini temanya apa? Penderitaan berlanjooooodddd :'(.
Kalo dibandingin kehamilan pertama, hamil kedua ini bisa dibilang akal sehat gw lebih terjaga hehehe. Dulu hamil pertama, dari week 1 – 14 gag perna sekali pun ngisi-ngisi blog :D. Saking gag konsennya ngadepin rasa mual + eneg yang ntah kenapa disebut sindrom 'morning sickness'. Ih, apanya yg morning? sepanjang hari tauuuuuu :D.
Sekarang sudah masuk hamil week 11, tetep aja dwong, rasa mual dan kawan-kawan setia menemani dalam suka dan duka :P. Lumayan terbantu setelah week 9 kemaren ke dokter, dan si ibu dokter berbaik hati ngeresepin obat yang diharapkan bisa membantu.
Harapan yang terlalu optimis kami kira hehehe, tapi nda pa pa lah, lumayan bisa bikin gw jadi makan teratur 3x sehari :).
Hamil pertama, week 11 seingat gw berat badan masih jaooohhh dibawah 50 kg. Iyah, dulu hamil 20 bulan aja, berat badan sama dengan berat badan sebelum hamil. Tapi hamil kedua ini mendingan lah, cuma turun 2 kilo sahaja, masih bertahan di 49 kg. Karena gw lebih bisa makan, dan ya itu… akal sehat harus tetep terjaga, karena sekarang kan udah ada si sulung.
Kondisinya gag ada 'tangan kedua', jadi rasanya memang gag masuk akal kalo gw sepanjang hari bercumbu dengan kasur + bantal aja, padahal rasanya itu tuh the best thing to do untuk masa2 sekarang ini hihihi :p.
Karena rasa eneg yang berlanjut ini, banyak banget ajakan jalan-jalan keluar kota yang cukup gencar pas libur-libur abis lebaran kemaren yang terpaksa ditolak huhuhu.
Payah neh, dah 2 bulan lebih di sini, masi seputaran Jeddah aja maennya. Padahal pengen banget ke Mekah, Madinah, Ta'if (ini katanya kaya Puncak gitu lohhh, versi padang pasirnya :D).
Temen gw ada yang komen "Foto-foto lagi dunk kek hamil pertama dulu" hahaha.
Iya tuh, seru juga, sekalian buat banding-bandingin buncit mana perutnya :D. Pasti buncit yang hamil kedua ini. Masa baru 2 bulanan, uda buncit aja gitu huhuhu. Padahal hamil pertama, ampe 3-4 bulan, masi gag kliatan apa-apa, rata to the max :D.
Don't push your luck, girl! hehehe ;).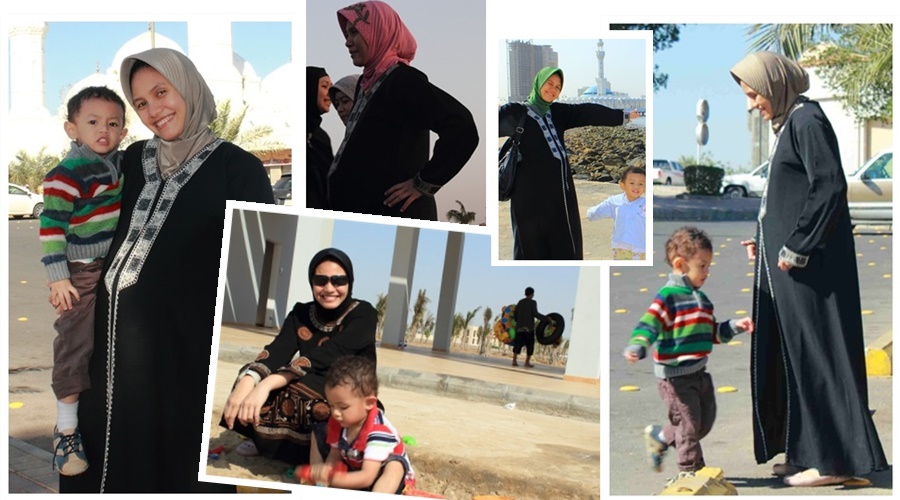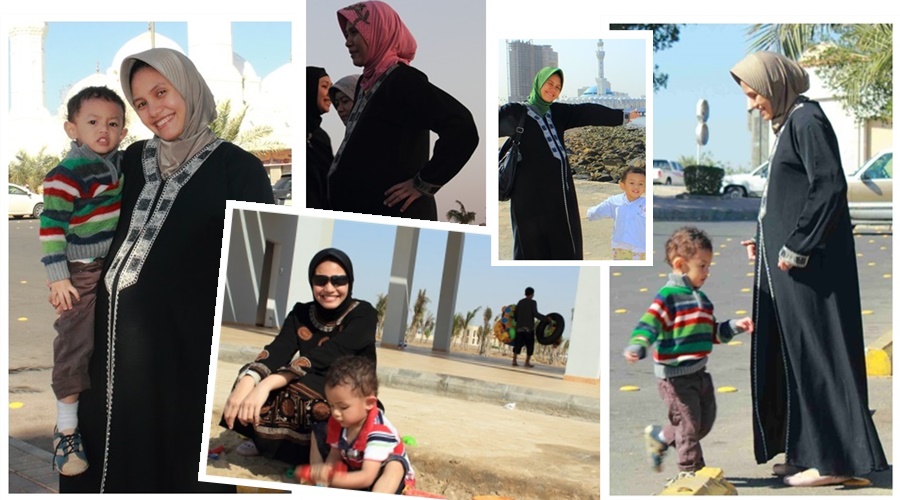 f